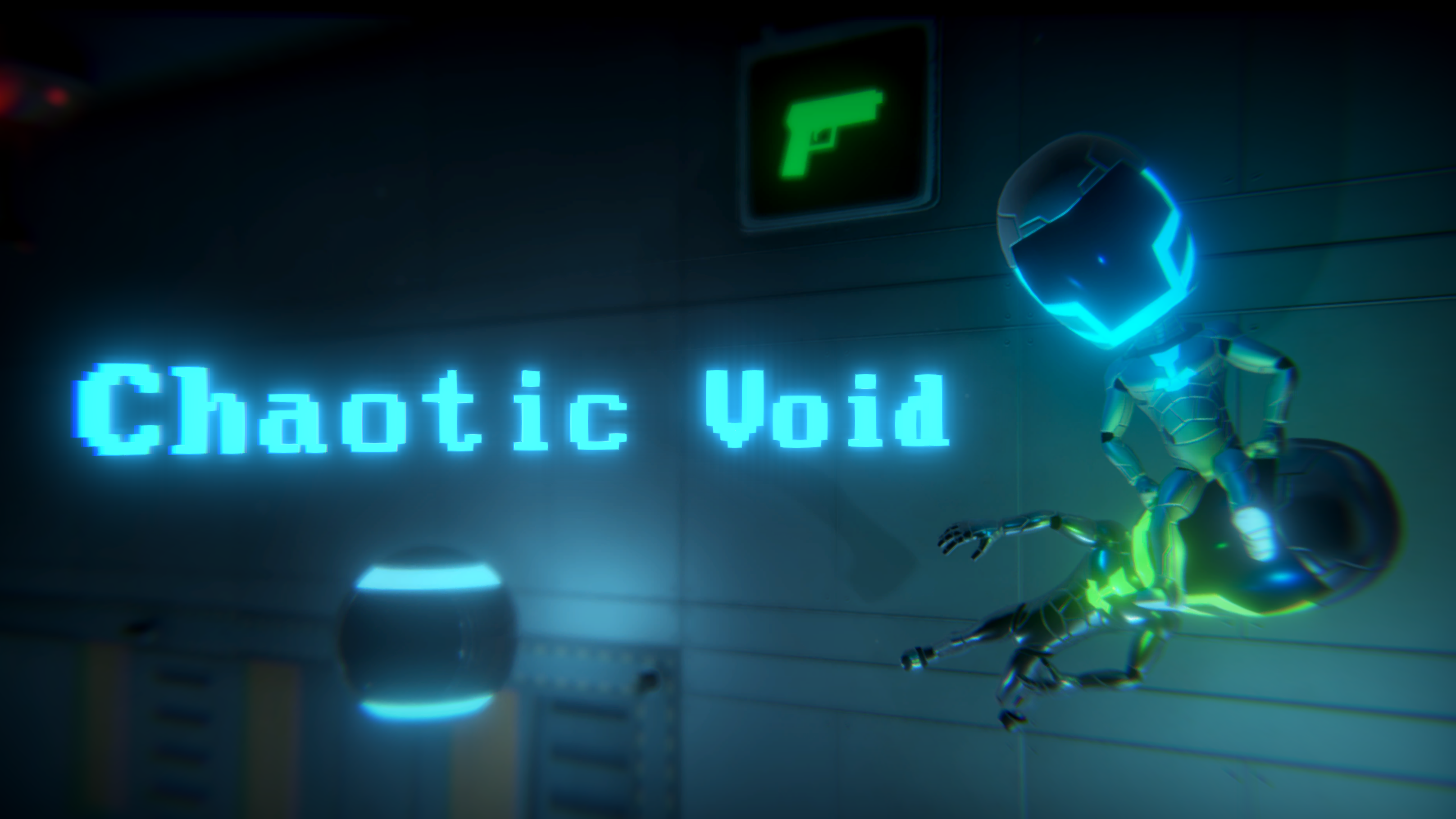 Chaotic Void
A downloadable game for Windows

Chaotic Void is a wacky local couch brawler game set in zero gravity space with unique physics gameplay, a multitude of crazy weapons, coldly inhospitable environments, and feisty space-themed characters. It's brutal. It's fun. It's chaotic!

Chaotic Void was designed with one goal in mind: to be one of the best 4-player local party games out there! Keep in mind there is NO SINGLE PLAYER MODE.

The physics-driven gameplay of Chaotic Void is what sets it apart and makes for an incredibly addictive local brawler experience! Dual-wielding weapons, grabbing your friends, pulling switches, pressing buttons, and allowing your characters to interact with the environment all help make Chaotic Void a great physics-based sandbox game.

Chaotic Void has a ton of unique weapons, including pistols, shotguns, rifles, rocket launchers, laser guns, mini guns, C4, pipe bombs, and much, much more! Every weapon is also entirely physics-driven, from the recoil and rate of fire, to the projectile types. Weapons also have many different combinations, such as clips, barrel attachments, silencers, and more!

Steam Key
Purchasing the game will give you the steam key.
Chaotic Void is currently in Early Access
"Early Access is a way for us to get Chaotic Void in the hands of the itch.io/Steam community as soon as possible and get critical feedback in order to make an incredibly fun, chaotic, and addictive game!"

Approximately how long will this game be in Early Access?
"The current state of the game can evolve in a lot of different directions based on the itch.io/Steam community's feedback. Here at Resurgam Studios we are focused on creating a quality product and will keep it in Early Access for as long as it takes to meet that quality. We hope to target early 2019 for leaving Early Access."

How is the full version planned to differ from the Early Access version?
"For the final release we plan on having a minimum of ten playable maps with different modes available for each:
Capture the Flag mode, where 2 to 4 players can play Teams or Free for All in a tug of war game where everyone is fighting over a resource item to bring back to their base to score.
Survival mode, where 1 to 4 players face endless waves of bloodthirsty chaotic physics driven enemies.
Additional features:
More unique weapons and items alongside the 39 weapons currently within the game.
More playable characters and skins.
The scope of the full version could also change depending on the itch.io/Steam community's feedback."
What is the current state of the Early Access version?
"Chaotic Void is currently in alpha stage of development, but the core physics gameplay mechanics are in place. The state of the game allows 2 to 4 players to locally brawl it out in two different unique maps in Capture the Flag style gameplay with Free For All or Teams, along with 39 unique weapons. There is also a 1 to 4 player survival mode!"

How are you planning on involving the Community in your development process?
"We plan on heavily involving the itch.io/Steam community by obtaining feedback throughout the development cycle, providing frequent build and status updates, and otherwise gathering creative direction from the community."

Purchase
In order to download this game you must purchase it at or above the minimum price of $4.99 USD. Your purchase comes with a Steam key. You will get access to the following files:
chaotic-void-win64.zip
213 MB